When PLANT Café opened in Cape Town in 2013 as the first solely vegan restaurant in the Mother City, I was over the moon and doubtful at the same time. We finally got a plant-based eatery where, one didn't have to ask a million questions before ordering and then I wondered how long it would last. Over the years PLANT travelled a rocky road, including a move and change of ownership. To be honest I didn't even visit PLANT anymore just before the owners changed as I had some bad experiences and more and more other vegan restaurants popped up across Cape Town. I guess it took me a while to go back to PLANT after the new owner Pierre took over. With my expectations not being too high I got pleasantly surprised: friendly and efficient staff, amazing and delicious vegan food with old favourites and new dishes on the menu plus a warm and cosy atmosphere.
Now PLANT is growing and the new baby is located in Cape Town's prime beach location – Camps Bay. This is fantastic news for locals and tourists alike and I visited the brand-new branch yesterday on the soft opening. Let's have a look at the new PLANT:
Prime location Camps Bay
Camps Bay has always been Cape Town's favourite resort-styled suburb and a popular beach spot amongst tourists. Where to find PLANT? If you are not too familiar with Camps Bay, it might at first be a bit confusing finding PLANT, as the sign hasn't been put up yet on the outside. The address is 87 Victoria Road on the promenade, above the Pick'n Pay supermarket. Walk into The Promendade Center, go up to the first level and then swing a right. Walk past some shops towards the Woolworths supermarket, walk through the Woolworths and voila you have arrived at PLANT Camps Bay or "Angie's little beach tavern" as I like to call it. Angie is a familiar face for loyal PLANT customers and is now ground manager in Camps Bay. Congratulations dear!
Walking in, I immediately fell in love with the beach house style interior, soft colours and the open space.
Not forgetting one of PLANT's famous features, a beautifully painted mural by local artist  Aimee Lindeque https://www.aimeelindeque.com/
What can you expect? Expect breathtaking sea views, service with a smile, the typical Camps Bay Beach vibes and of course all of your favourites from the PLANT menu. Speaking of the menu, PLANT serves breakfast at both locations from 7.30am and all day long. Before 12, grab any muffin, pain au chocolat or croissant with a coffee for R50. For lunch and dinner you can tuck into yummy dishes like nachos, hand-crafted burgers, hearty pastas, French-inspired meals as well as some Asian tapas, a delight for the taste-buds. Do you have a sweet tooth? No worries, PLANT Camps Bay also has got you covered over here. Check the display for the daily offering of vegan baked goodies. I must say the Tiramisu looked tempting 😉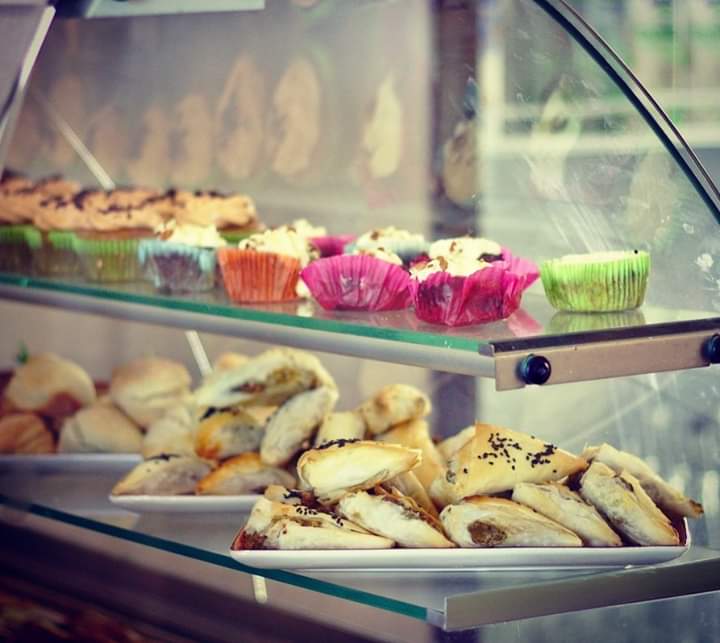 So I suggest you spend a day on the beach and enjoy a plant-based meal by the sea. This is especially great for vegan travellers to South Africa and it makes Veganism in Cape Town even more accessible for everyone. Camps Bay is basically getting a vegan corner, as Jessy's Waffles will open right next to PLANT soon. I know where I'm going to spend my summer and you? Plus I finally found a stunning location for my birthday brunch next month🎉🎉
PLANT CAMPS BAY: Operating hours : 7.30am – 5pm until end of October, they'll then start opening at night. They do takeaways and deliveries are coming soon ! 
Please give both branches some love and support the latest addition in Camps Bay. For more info and updates,  always check out the PLANT Facebook page   
Disclaimer: photos provided by @PlantCafe