Is South Africa a vegan-friendly destination? That question might pop into your head whilst planning that trip to beautiful South Africa or if you are a local, wanting to explore your own country. Let's find out more!
I don't want to answer this question with a simple YES or NO. Veganism is still in its baby shoes in South Africa, but definitely on the rise. Big cities like Cape Town, Johannesburg and Durban boast with decent vegan options and even plant-based restaurants, but you have to keep in mind that South Africa is a huge country with many remote areas and nature reserves. The moment you leave the big cities, vegan options become less available. Well, there would be plenty of options ingredient wise, that a restaurant or hotel could work with, but the staff most probably won't know what the word vegan means. They might know how to deal with a vegetarian, perhaps even with a gluten-intolerant guest, but not necessarily with a vegan traveller. In my mind the big issue here is the education of hospitality staff in South Africa. That's why I developed a VEGAN HOSPITALITY TRAINING and still have some availability for July and for the coming months. If you'd like to find out more about the training, please email me on: theveganrainbowblog@gmail.com
The good news here is, that South Africans master the art of improvising and will most probably be able to work their magic in the kitchen for you. Communication is the key! I strongly suggest that you don't just use the sentence: "do you have any vegan options", but rather give examples of what you can eat. I always try to speak to the chef and then explain what I can eat and what not. This generally works really well and it's important to let the staff in question know, that you are happy with simple food as long as it's plant-based. Depending on where you are, suggest a simple tomato pasta with some herbs, pizza without the cheese etc. In my experience, chefs welcome a challenge and like to get creative.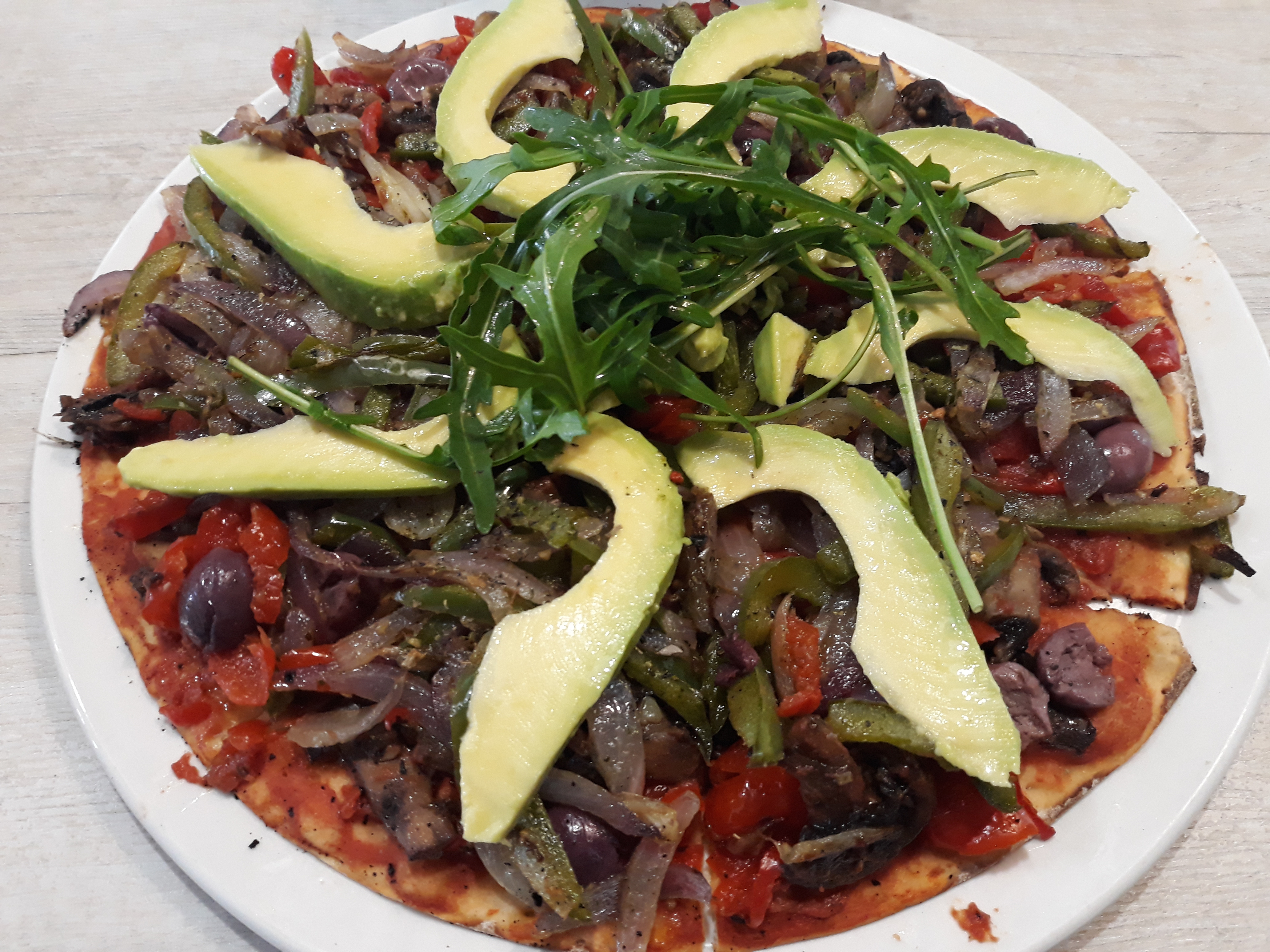 *TRAVEL TIP* I've already shared my top 5 vegan travel tips in a previous post. You can check it out here:http://www.theveganrainbow.com/allgemein/my-top-5-vegan-travel-tips/
Staying at a guesthouse (hotel, lodge etc.) as a vegan
South Africa is known for its warm hospitality and there's no better way to experience it than by staying at a local guesthouse. Some guesthouses are run by the owners themselves and some by appointed managers. If you make your booking ahead via email or telephone, I highly recommend to mention your dietary requirement 'vegan' on/after booking, also explaining what this means. Don't worry if you made your booking via one of the well-known online platforms. In that case, I suggest to look up the email address on the accommodation's homepage and email them directly, requesting vegan options. By that, I don't mean that you should write an essay on veganism, but for example list the food, that you enjoy for breakfast, in order to help staff to understand your needs. In my experience hotel staff often doesn't realise how easy it is to prepare a vegan breakfast. South Africans love a hot brekkie and us vegans know that baked beans, hash browns, mushrooms and avocados are vegan. Why do I mention avos? Well, South Africa has got plenty of avocado farms and if you are lucky and visit South Africa in the right season, you can be sure that your 'avo on toast brekkie' option is safe.
Lodges in private game reserves across the country as well as some hotels will send you a form to fill out, once your booking is confirmed. Here you also have the opportunity to put 'vegan' under dietary requirements. Game lodges often don't get their food supply every day and therefore need to be informed about food allergies and dietary requirements well in advance.
*GET YOUR FREE PDF*
If you are not sure how to approach your accommodation on or after booking you can click here and use my email template. Please note that this is only a template (as an example for accommodation in South Africa) and you can adjust it accordingly. I've sent out emails like that many times before when booking my accommodation and it mostly worked out perfectly.
The verdict: is South Africa a vegan-friendly destination?
In my mind the answer is a restricted YES. Travel with an open mind, be patient and communicate with the people without putting your expectations up too high. Veganism in South Africa is more developed in some areas than in others but since South Africans love their food, be sure that you'll be fed and looked after. For more vegan-travel content, please check out my other blog posts on vegan-friendly restaurants in Cape Town and places in other areas that cater for vegans. If you plan to travel the verdant Garden Route, make sure to stop in Mossel Bay, a coastal town, where VEGANISM has already arrived and can be seen as a leading example to other tourism destinations in South Africa.
The Vegan Rainbow's aim is to create more content on Vegan Travel South Africa in coming years, so watch this space! All I know is that vegan food such as tofu, plant-based cheese and even the famous Beyond-Meat Burger have reached South African shores. It's now on us to educate the tourism industry and to create the demand. We can easily do that by travelling South Africa as friendly and open-minded vegans.
Much love xx
Antonia