Christmas is around the corner and you might have that "one friend" that is a vegan or a vegetarian. If you are a plant-eater already, then you might still be looking out for cruelty free gift ideas as well. Since veganism doesn't just involve plant-based food but also clothes, beauty products and accessories etc., finding the perfect vegan gift isn't always that easy.Therefore I have compiled a few ideas to give you some inspiration. It doesn't have to be for Christmas. The following gift ideas should fit any occasion.
1.) A book is always a good idea. Most vegans spend a lot of time in the kitchen and in order to keep creating creative, delicious and healthy meals, a new cook book on the shelves is always welcome. For my South African readers, there's a new book from Antonia De Luca on the market. It's called "Antonia's Way".

Antonia's Way contains over 120 new plant-based recipes inspired by the fresh, organic produce used to create the menus at Leafy Greens (http://www.leafygreens.co.za) and by Antonia's own journey to health. This book should definitely be in your vegan cook book collection.
2.) A gift voucher mostly does the trick. Why not give a voucher for a vegan restaurant? Is there a greater gift than food? It doesn't matter where in the world you live. Just ask your favourite vegan eatery if they sell gift cards. Here in Cape Town for example, The Hungry Herbivore Restaurant (http://www.thehungryherbivore.com) sells digital gift vouchers in R100, R250, R500 or R1000. I'd love to receive on of those for Christmas. Their vegan pizzas are just the best in the Mother City! Well, the cake selection isn't too bad either..
3.) There's a good chance that your vegan friend has got a furry friend or two. If the fur kid is happy, the human is happy. It's just as simple as that. If you have absolutely no idea what to give to your vegan friend, then rather opt for something that makes their fur baby happy. Browse your nearest pet shop for toys or treats. For cat lovers I can highly recommend Muca Organic Highs. Check out their online shop here: http://mymuca.com . All MUCA's herbs are packaged by hand in sunny Cape Town. Each herb possesses its own special effects on cats.
Try them separately or mixed together to throw your cat a PAWty! I should get some for my cat Mia.
4.) Think out of the box and treat your loved one to a special vegan gourmet dinner. Vegans often have to eat chips or plain salads when eating out. Therefore a vegan tasting menu is something special and makes a great gift idea in my mind. The 12 Apostles Hotel & Spa in Cape Town for example has got an amazing vegan tasting menu. Find more info here and look out for my upcoming blog post on the vegan tasting menu at the 12 Apostles Hotel. https://www.12apostleshotel.com/food-and-drink/azure-restaurant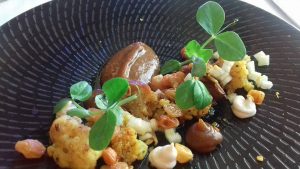 5.) Last but not least, a wonderful gift is a donation. I'd like to think that most vegans are very compassionate people and want to help animals whenever possible. If you don't want to give anything materialistic, but still want to make your loved one really happy, then show them that you have donated a certain amount of money to an animal shelter that is close to their hearts or even better, that you have taken an "adoption" in their name for an animal in need. There's many animal sanctuaries and animal rescue organizations worldwide that you can contact. In South Africa, there's SANCCOB, a seabird rehabilitation center that offers various 'adoption' possibilities. Check out their website here https://sanccob.co.za/adopt/
I can also recommend the Eseltjerus Donkey Sanctuary in McGregor / South Africa, where you can adopt a donkey in terms of sponsoring food etc. for a donkey. http://www.donkeysanctuary.co.za/adopt-a-donkey.html. A few years ago I adopted beautiful donkey Ziggy and was over the moon when we finally met 'in person'.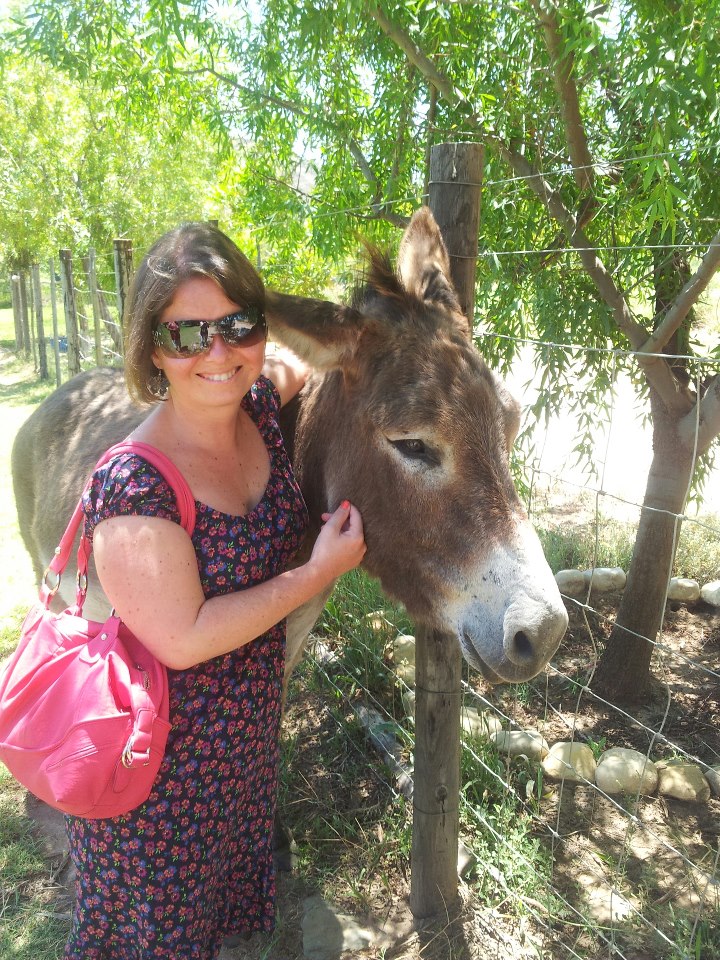 With that cute picture of us I'd like to wish you a very happy 'festive season' or 'silly season' as we say in Cape Town. Eat lots of yummy food, enjoy the time with the people you love and most importantly promote peace – the world needs it.
Have you got more vegan gift ideas? Please feel free to put them down below in the comments. It would be great to get more inspiration.
The Vegan Rainbow